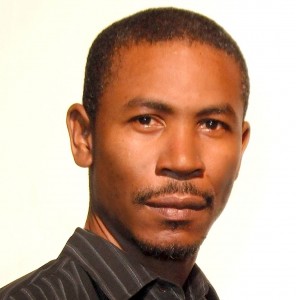 HAMAFilms Director Howard Allen is part of an OECS delegation attending this year's edition of the trinidad+tobago film festival (TTFF) September 26-29, 2014.
According to Sobers Esprit, Business Development Officer, Creative Industries Sector at the OECS Competitive Business Unit the team of four also includes Jessica Canham of the award-winning Dominica media-company Link International, and broadcaster and documentary-maker, Chester Connell of "Off the Grid Media Company" of St. Vincent & the Grenadines.
Esprit says the main objective of the OECS presence at this year's TTFF is twofold – to provide the OECS audio-visual and film sector with an avenue for showcasing their work, and to build linkages with regional and international film professionals. The official added that for the OECS member states, "this is an important part of the strategy to garner exposure for industry players, while at the same time seeking out new opportunities for doing business and networking with important players in the film industry."
"This is critical for the development of the sector in the OECS since the TTFF is one of the largest and most well-known film festivals in the Caribbean region," noted Esprit.
Howard Allen, the director of four feature films and numerous docu-series for various organisations, will participate in workshop sessions, attend screening of new films, meet with various film bodies and buyers of content who are expected to attend the festival.
Participation of the OECS delegation at the 2014 TTFF is made possible under the 10th European Union Fund Economic Integration and Trade of the OECS Region.