Managing Director HAMA Inc.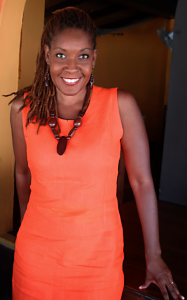 Mitzi Allen is an award-winning broadcast journalist and film and television producer.  She is the managing director of HAMA Inc. and has produced four feature films, four television series and countless documentaries. Her career began as a broadcast journalist for CFTO TV (CTV Canada) as a reporter and continued in Antigua & Barbuda with various media organizations before she joined her husband Howard Allen as co-owner of HAMA Productions, an independent film and television production company founded in 1992.
She is the recipient of an award from the Caribbean Broadcast Media Partnership on HIV/AIDS for her work on LIVE UP the show, which she hosted for five years (2007-2012). She continues her work with the CBMP as a member of the Steering Committee and as a trainer.
She is a member of the Board of the Antigua & Barbuda Humane Society and Island Academy International and is a mentor to many young filmmakers and budding journalists.